Water, cornmeal and salt. That's it. An of course a lot of patience and well-trained bicipitals. Before I moved to Italy, polenta was defietely not something that seemed attractive to me at all, but then I got evidently mature enough to like it.
I started appreciating that warm that keeps you warm inside during thos cold winter days here in the very middle of Italian Alps.
Its preparation is rather simple. You only need to add the appropriate amount of cornmeal to salty boiling water and stir it for about an hour with a wooden spoon (unless you ar using the instant versions, but that is just not the real thing).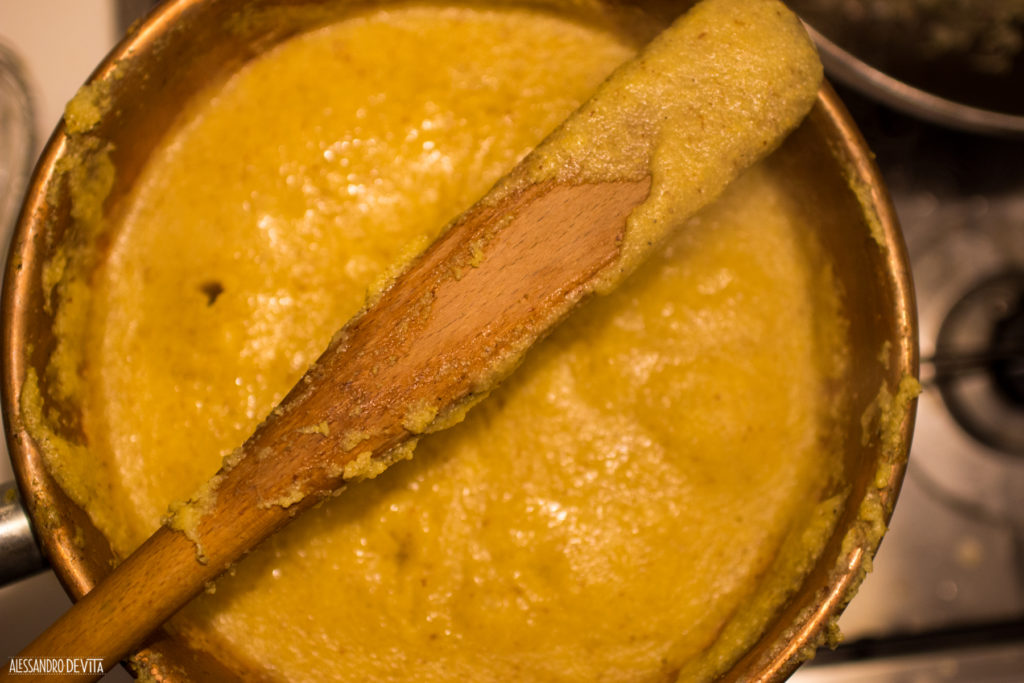 This is a real poor dish, during wars or this used to be the only food on the table. Now it is living a complete renaissance and when in Northern Italy you will surely have the possibility to try it, especially during the winter. It can be accompanied by stew, cheese, fish, it is really versatile.
in Piedont and Valle d'Aosta the most popular version is the Polenta Concia, my personal favourite. You make some typical local cheese (for example toma or fontina) in small pieces and pour it into your polenta while it is cooking so that the cheese melts in it .
staying in the theme of cheese, you won't regret trying it with gorgonzola, this intense blue cheese;
In Veneto locals have it with codfish (Polenta e Baccalà);
in Trentino they eat it with a kind of ragu made of sausage (Polenta col toccio di salamino) ;
the most contradictory version is surely the Polenta e Osei in Lombardy, it is eaten with little birds covered with bacon and prepared on skewers. I guess I can live without it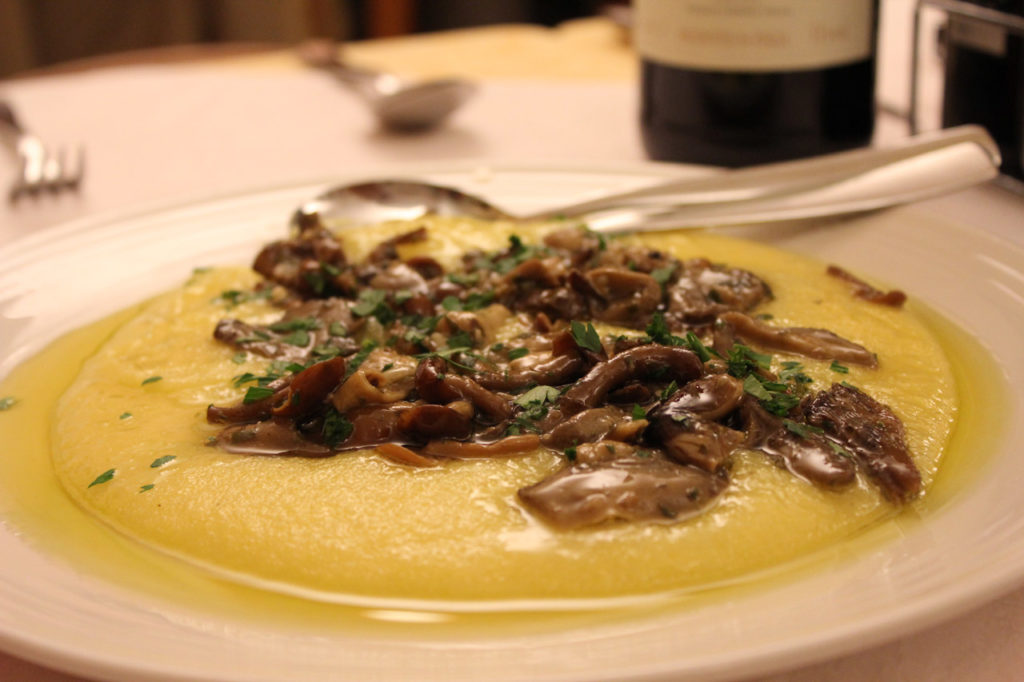 The Polenta e osei also inspired Italians confectioners and now in bakeries of Bergamo near Milan you can buy the sweet version of it that is made of polenta cooked with sugar covered with almond pase and decorated with chocolate birds.