Summer is finally here, we are all preparing for the holidays. If you are visiting one of the major Italian islands, Sardinia or Sicily and don't want to worry much about bagagge size limits of the airlines, and want to have your car with you, taking the ferry is a valid option. I am going to show you why.
You can take the ferry to Sardini from Genoa, Livorno, Civitavecchia, Naples and Palermo. If you are heading to Sicily you will leave from Genoa, Livorno, Naples or eventually Cagliari.
I am literally in love with navigation, have already gone to Sardinia several times by boat and this year we are going on holidays in Sicily. Obviously we are not opting for an almost 20 hours car ride from Turin to Palermo and chosen the also 20 hour long ferry trip. I just cannot wait.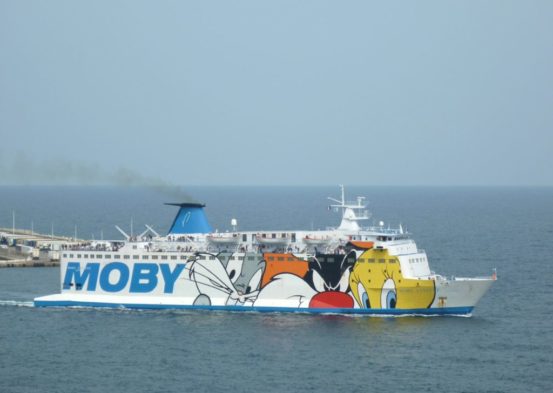 Hints and tips: you can buy three kinds of tickets for the ferry. The cheapest is valid only for the deck, but you can buy a ticket allowing you to have an armchair, or even better: a cabin. This latter one is obviously will become more necessary if you are travelling by night. The deck ticket won't give you the right to have a seat, but normally travellers on budget chosing this option have their yoga matresses and sleeping bags with themselves posing ot on the floor in the corridors or in the sunbeds on the deck. Armchair will do it if you are navigating during daytime, but is not so comfortable foa night sleep. Cabin is perfect for the night travel, you will have your own bathroom, eventually a window with a view on the sea.
Similarly to the airport, you will need to present at the port about two hours before the departure. You won't have much to do in the port though, just waiting as it won't offer as many attractions as ana irport, no shops, no nothing. Put all the necesarry things in a separate bag and bring it with yourseleves on the deck as after you have parked your car in the ferry you won't have the possibility to go in the garage.
The ship itself will have bars, shops, self service restaurants and you will probably also have a pool, hence time flies. And at arrival you will leave the ship in a strict order.
Below you can find the links to the websites of the most important Italian shipping companies where you can retrieve more information and book your journey.