Pizzeria Da Michele in Naples is rumored to be the home of the world's best pizza. Even our local parents are think that when in Naples, orwne CLOSE to Naples, one should go and have one of their perfect neapolitan-stíle pizzas.
Pizzeria Da Michele is not situated in one of the best neighbourhoods in Naples, they are feeding hungry visitors close to the city's central railway station. If possible, try to go there during daytime as you might not feel so comfortable after dark during standing in the queue. You will not be the only one willing to try this pizza so be prepared that you will have to wait to have access to pizza paradise.  You are going to get a number, but don't be too optimistic, it is not necessarily indicating the order the staff follows to let people in. In case you are four, you will need to wait until four places are getting free. If you are only two then probably you will get in sooner.  Last time I was there, we were five an dhad to wait about two hours.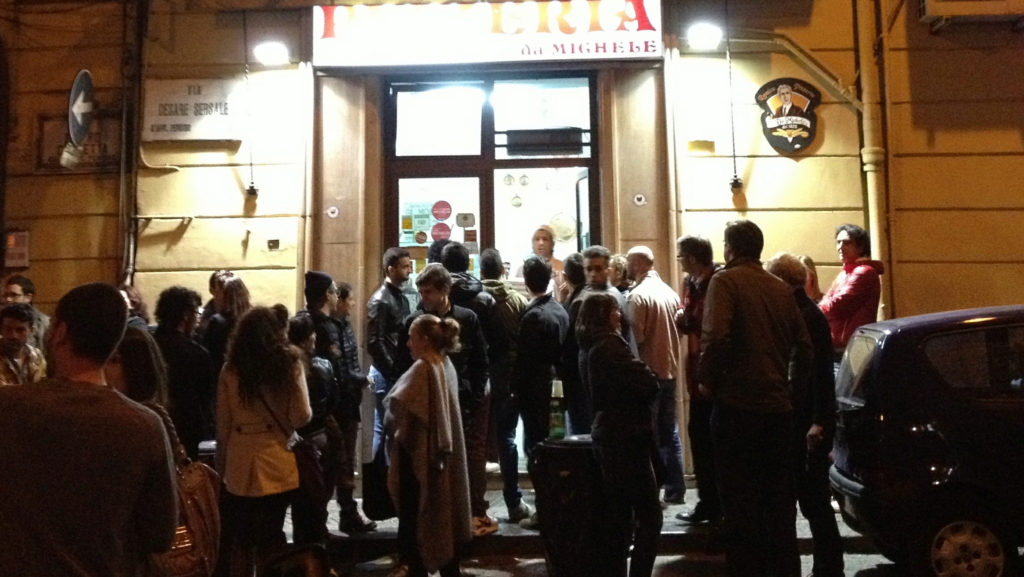 Pizzeria da Machele was founded by the Condurro family baking pizzas for the living sincei 1870 . Da Michele is waiting for customer's at the current location since 1930. The menu is not too complicated, you will only find two kinds of pizzas: margherita and marinara. Margherita is known almost for everyone: tomatoes, mozzarella and basil, while marinara has only tomatoe, garlic and oregano. We can have soda or beer, but not a coffee which is the most unusual thing in Italy. Michele does not want the clients sit at the tables for hours, just eat and go, let the next one come in.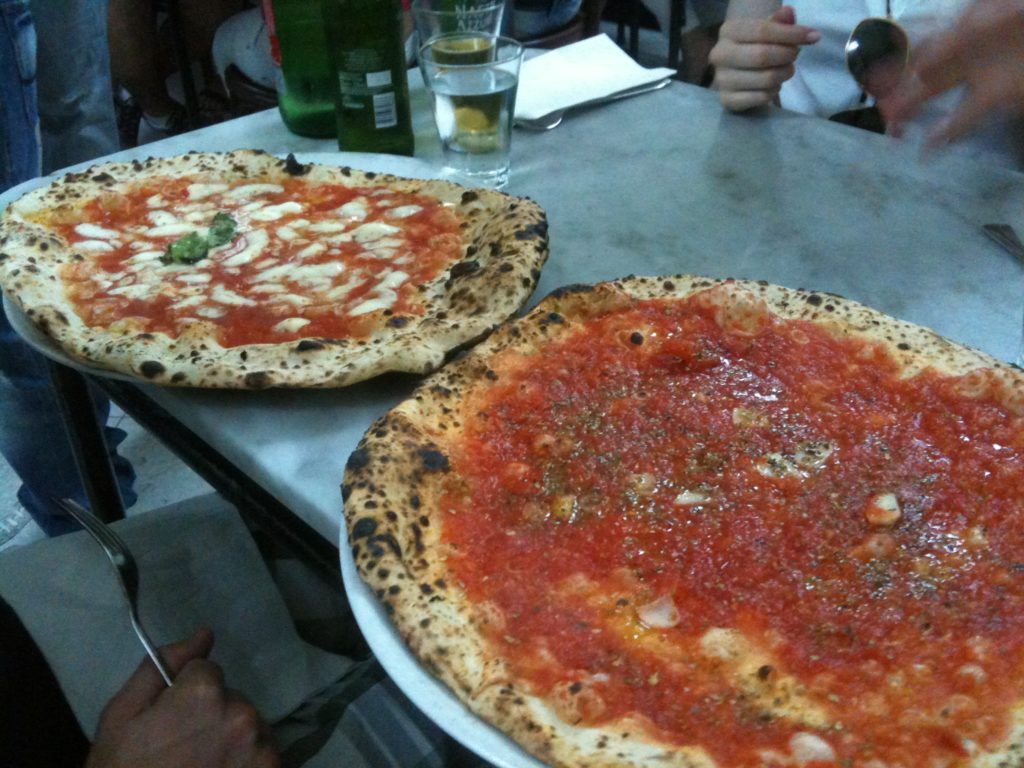 Portions are huge, there is not enough space on the table for the pizza, so it is worth the waiting. The dough is thin and it has a beautiful high crust.
You need to try Da Michele not only for the pizza but also for the special atmosphere. Did you know that Julia Roberts has also been here tasting pizza in the film Eat, pray, love! ? Luckily in Italy there are plenty of places where you can get incredibly good pizzas, here is the list of the country's best pizzerias.